A pond available exclusively to come with your friends or family. Its surface area of ​​4.5 hectares will allow you to exploit the pond alone or with a maximum of 6 fishermen.
A corner of paradise which will guarantee you a total change of scenery and the livestock will not leave you indifferent. You will also appreciate the comfort of a house located just 20 m from the pond. A stone house overlooks the pond and offers a large accommodation capacity. The main room is equipped with a bay window offering a superb view of the pond. The house has two large bedrooms, one on the ground floor equipped with a double bed and the other upstairs with a double bed and a single bed.
A fireplace is also at your disposal which will allow you to spend pleasant moments by the water even during the coldest seasons. During the summer season, you can enjoy a superb stone barbecue attached to the house. You will have the freedom to choose the location that suits you best on the banks. Two boats are at your disposal (included in the offer). We also provide you with 3 weighing bags, 3 landing mats. At the dike of the pond, you can find up to 3 m deep, the average depth is around 1.8 m. The bottom consists of sand, gravel and silt. We advise you to bring probing equipment to detect the most productive substrates.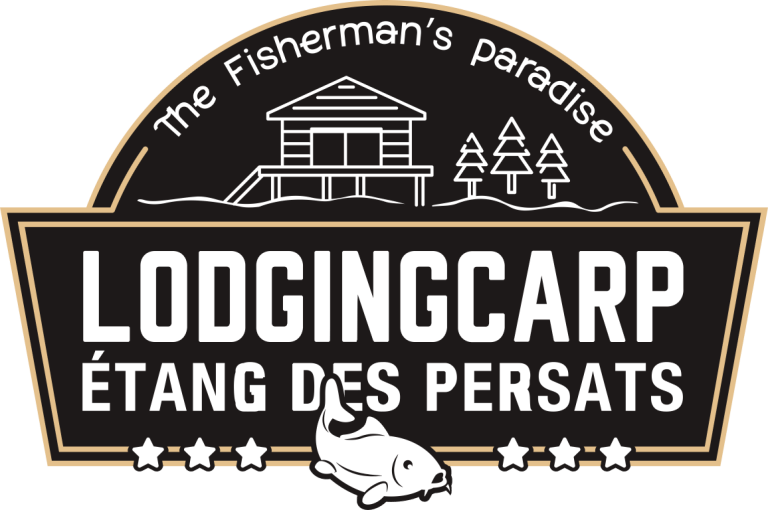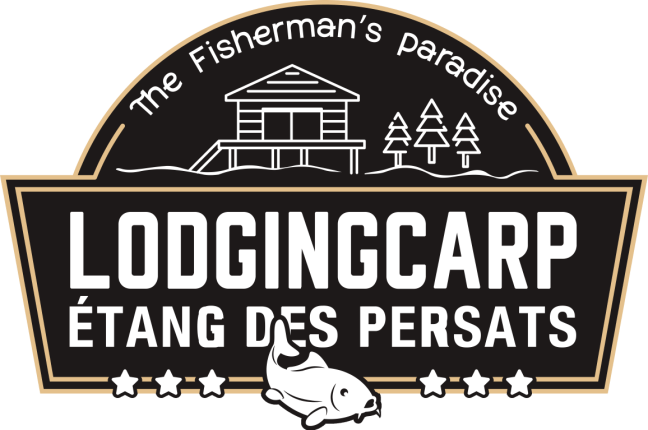 À l'Etang des Persats, vous pouvez réserver uniquement des séjours d'une semaine du samedi au samedi. La location exclusive de l'étang pour un maximum de 6 pêcheurs, avec une maison de 6 couchage.
L'étang des Persats

Fishstock
---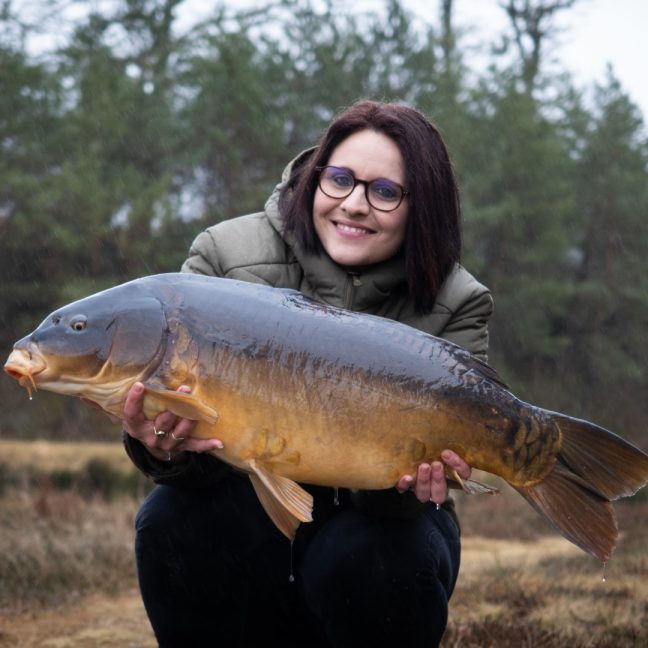 A total of 170 carp between 10 and 30.1 kg populate the pond with an average weight of around 14.5 kg. Do you like big towns, special scales and linear ones? There is no doubt, this is the place for you!
On-site services
---
To prepare for your stay, it is possible to order your bait on site or via our online service.
You must submit your order at least 2 weeks before your arrival to be sure that the products are available.
You must submit your order at least 2 weeks before your arrival to be sure that the products are available.
As a reminder :
Using your own seeds is prohibited
The use of fresh boilies is obligatory
Barbless hooks are mandatory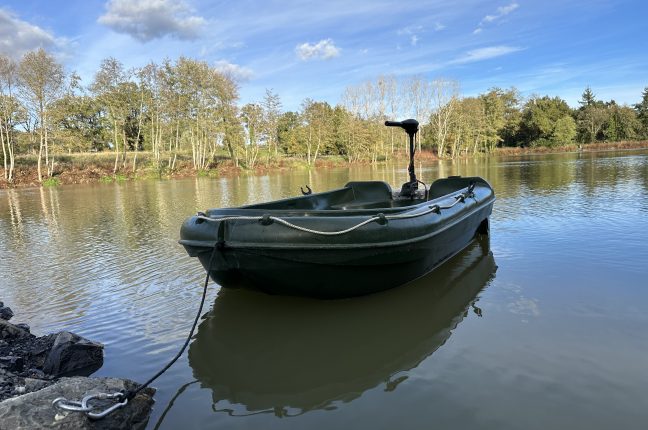 Engine rental
---
1 moteur 55 lbs + 2 batteries lithium 100 Ah
75 €
Draining the pond
---
The pond is drained on average every 3 years in order to control the stock and the general condition of the banks and bottom of the pond. In order to help you in your fishing, we bring you some clues with photos of the empty pond and offer you this video presenting some subjects which shelter the places.
The equipment
---
Le logement
Chauffage électrique.
Poêle à bois (bois fourni)
Une pièce principale avec cuisine équipée :
Grande table à manger avec 6 chaises
Plaque cuisson double (induction)
Four
Plats pour le four
Réfrigérateur
Congélateur
Micro-ondes
Bouilloire électrique
Cafetière
Grille-pain
Couverts, assiettes, bols, tasses, verres
Poêles et casseroles
Saladiers
Tire-bouchon et ouvre boites
Passoires
Planche à découper
Balais
Aspirateur
Lave-linge
Salon
Une chambre
1 lit double de 160 x 200 cm recouvert d'une housse de protection
Une chambre à l'étage
1 lit double de 160 x 200 cm recouvert d'une housse de protection
1 lit simple de 90 x 190 cm recouvert d'une housse de protection
Une salle de bain
Extérieur
Table de pique-nique
Table à manger
6 chaises
Barbecue
Pêche
2 barques
2 tapis de réception
2 sacs de pesée
Autres remarques
Indisponible : Le linge de lit et de maison n'est pas fourni
Indisponible : Climatisation
Indisponible : Wifi
Rules and regulations
Arrival time: between 11 a.m. and 1 p.m. – Departure time: between 9 a.m. and 10 a.m.
It is important to respect these times otherwise the gate will be closed.
After unloading your equipment, you must park your car in the designated parking lot.
Only green or camouflage tents and umbrellas are permitted.
Swimming is prohibited.
Contact us when you want to bring a dog, we must consider each case separately. Dogs must be kept on a leash and their droppings picked up.
Ground fires are prohibited, barbecues are permitted.
Please limit noise pollution.
Children are the responsibility of their parents or supervisors.
2 boats are available free of charge, it is absolutely obligatory to wear a life jacket. It is prohibited to bring your own boat.
Excessive drug and alcohol consumption is not permitted on site.
2 landing mats, 2 weighing bags are included in the price. It is forbidden to use your own equipment for this. You must BRING fish sanitizer.
Tube markers are authorized, however no marker with a thread such as an H marker will be tolerated.
The use of bait boats is authorized.
Boilies with preservatives are prohibited, you can only fish with fresh bait without preservatives.
Due to poor preparation of particles by some fishermen, all cooked seeds are prohibited on the Vaise pond. You can buy seeds prepared on site.
Leadcore is prohibited, only Korda "Dark Matter Safe Zone leaders" are allowed.
Barbless hooks are mandatory. We do not allow any exceptions, if we find a rig equipped with barb hooks, you will be immediately evicted without compensation and the security deposit will be kept!
Braiding on the main line and at the bottom of the line is prohibited. Only fluorocarbon and grained braids are allowed on the leader.
Headlines are prohibited.
Make sure that your assembly allows the release of the lead in the event of breakage, the safety of our fish being our priority.
Storage bags are prohibited.
Marking or mutilating fish is strictly prohibited.
The owner and manager reserve the right to check your equipment at any time during your stay.
If you do not comply with the rules, you will be immediately kicked off the site WITHOUT compensation.
Some videos of the place
---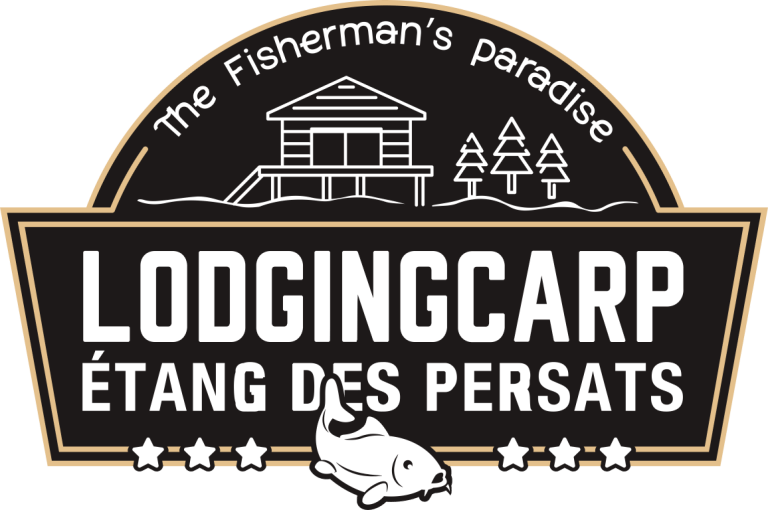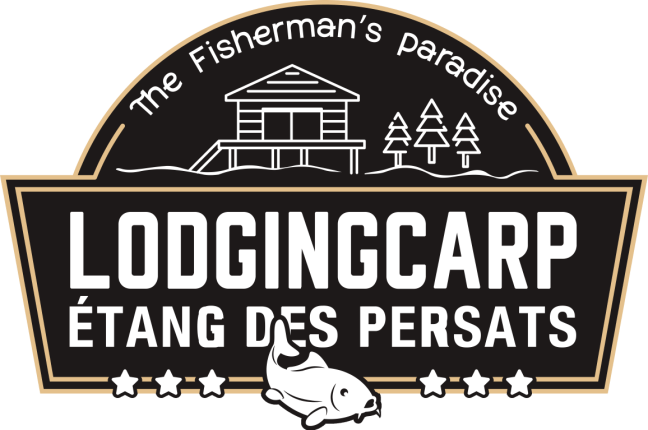 Adresse : Les Persats, 63640 Charensat
Coordonnées GPS Lat :45.990174 – Long : 2.654595
To discover near
L'étang des Persats
---
Les Combrailles, a land of water and nature, is the ideal place to stay for lovers of green and quiet holidays off the beaten track. The natural heritage is rich and varied: meanders of the Sioule, crater lakes, waterfalls, views of the volcanoes.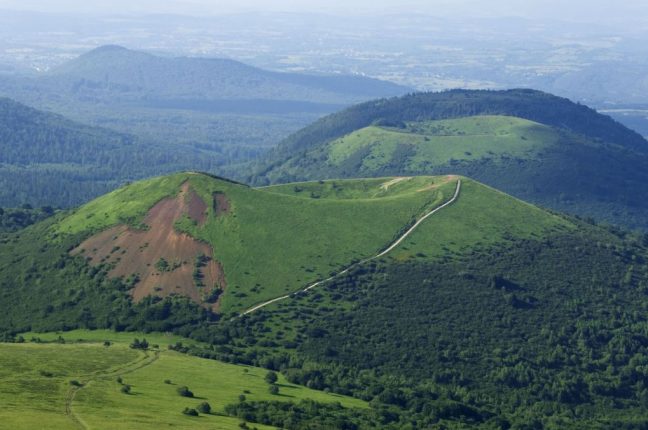 45 km – Puy de Dôme and Vulcania
---
The emblematic Chaine de Puys World Heritage sinc July 2018. Unmissable in Auvergne, the chain includes 80 volcanoes dorment for more than eight thousand years, although vulcanologists do not exclude their awakening. Among them is the Puy de Dome, 1465 meters in altitude. To understand how volcanoes and our planet work, visit Vulcania theme park in the heart of the volcanoes with your family: this park offers unforgettable fun and scientific experiences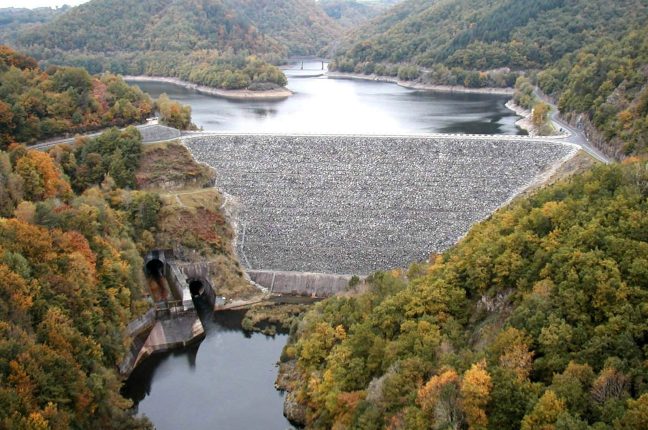 20 km – Fades Dam
---
The 385 hectare lake is a popular place for bathers when the weather gets hot. Three beaches have been installed and are monitored in July and August: Confolant, Pont-du-Bouchet (Miremont) and Chazotte (Saint-Jacques-d'Ambur). There are many children's games on site and picnic areas. Several restaurants with pleasant terraces and views of the lake. Finally, pike, carp, perch and zander for the pleasure of anglers.
60 km – City of Clermont-Ferrand
---
This big city is a "feast for sore eyes" for culture lovers. One of the most important points of interest for tourism in Clermont-Ferrand is of course the sublime Gothic cathedral Notre-Dame de l'Assomption. It crowns the hill of the historic center, from which one can see the summit of the Puy de Dôme. Your tour of Clermont-Ferrand is also likely to lead you to La place de Jaude. The centre of the city, where you can see monuments, statues and department stores. Highly recommended for a great shopping trip!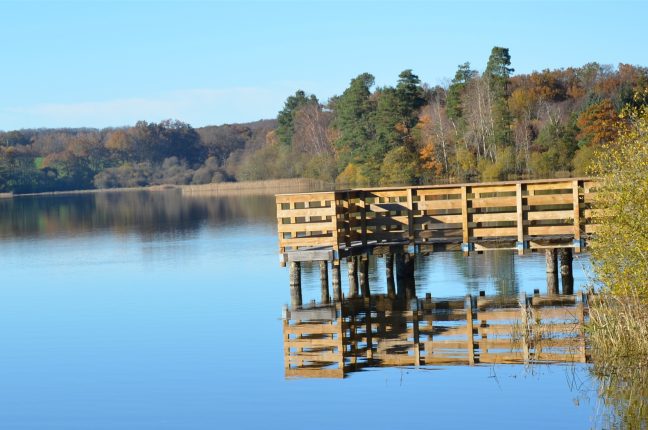 5 km – Chancelade water course
---
This wild and unspoilt site is only a few kilometers from l'étang des Persats. large lake of Puy de Dome. The immensity of this lake inspires calm and reverie. An observatory helps you to discover fauna and flora, including migratory birds. This lake is also a favorite place for pike anglers. Hiking enthusiasts will appreciate the different paths bordering the lake.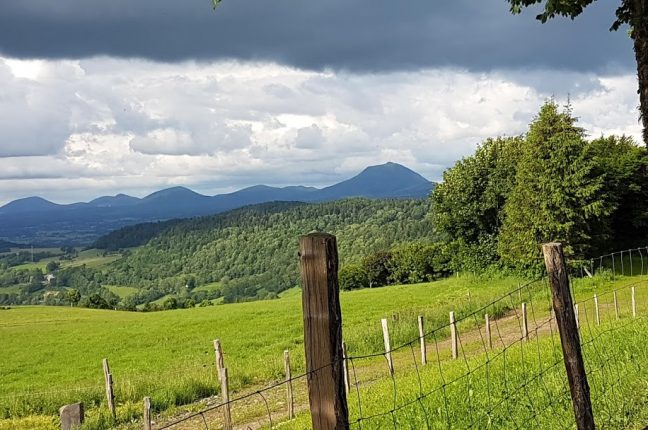 55 km – Ferme de Saint-Nectaire in Orcival
---
Located 1100 m in altitude in the municipality of Orcival, with a breathtaking view of the chain of Puys, Le Roc farm manufactures Saint Nectaire cheese straight after milking twice a day. The farm is open for free visits every day of the year, guided tours are Friday nights at 17:00 or upon reservation for groups. On the farm you will find a small shop where you can buy the Saint Nectaire and many local products from local producers.